Figure Skating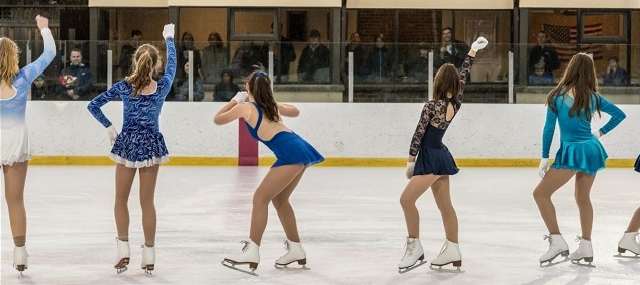 BHC Blades
A 12-week fun and relaxed outdoor figure skating program open to all our regular members, boys and girls, throughout the winter months. The rink is open to registered Blades skaters for 2 hours, three times a week after school on Tuesday, Thursday & Friday. Throughout that time Blades' skaters are welcome to free skate and practice their routines on the ice with a 15-minute session on one of your registered days dedicated to a personal lesson with one of our excellent pros. Hot chocolate and soup are served to keep you warm!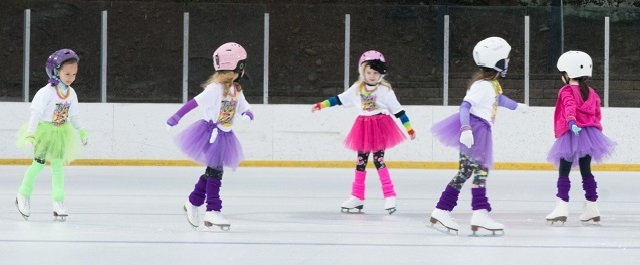 Pre-Blades
For our younger skaters, we offer a 12-week Monday KinderBlades & Pre-Blades session taught by our head skating pro, Dawn Cushing McGowan. This is a group lesson and a great way to start your journey towards Blades in 2nd grade. Our Kinderblades is open to skaters in kindergarten as well as those who may be younger but able to skate and are comfortable on the ice. In the event it is determined a very young skater isn't quite ready for Kinderblades, a full refund will be provided.
Pre-Blades is a program for 1st graders. These group lessons provide a friendly environment in which one can learn to skate, improve existing abilities or perfect a tricky routine. In those dark winter months, it is a great excuse to be outside and have some fun!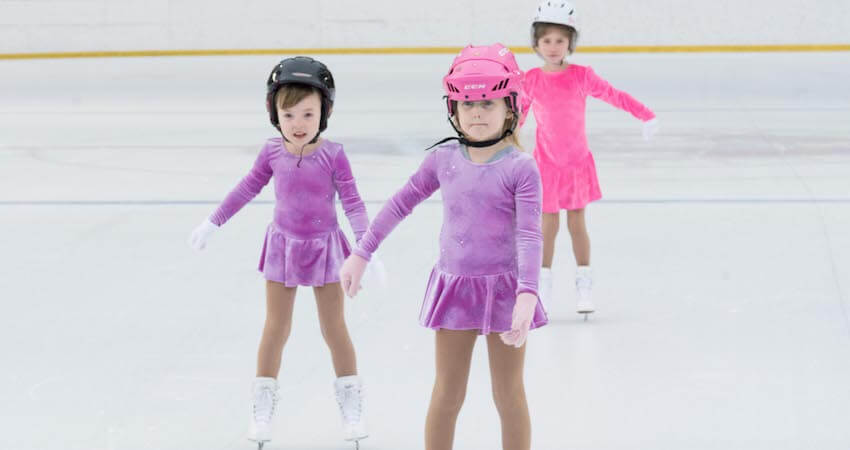 Learn-to-Skate
Learn-to-Skate is a beginner ice skating program for 4 to 6-year-old boys and girls who will learn basic skills such as balancing, gliding forward and backward, stopping, lunges and bunny hops. The instructor, Dawn Cushing McGowan, is a USFSA Gold Medalist Figure Skater who has been teaching children of all ages to skate for three decades.