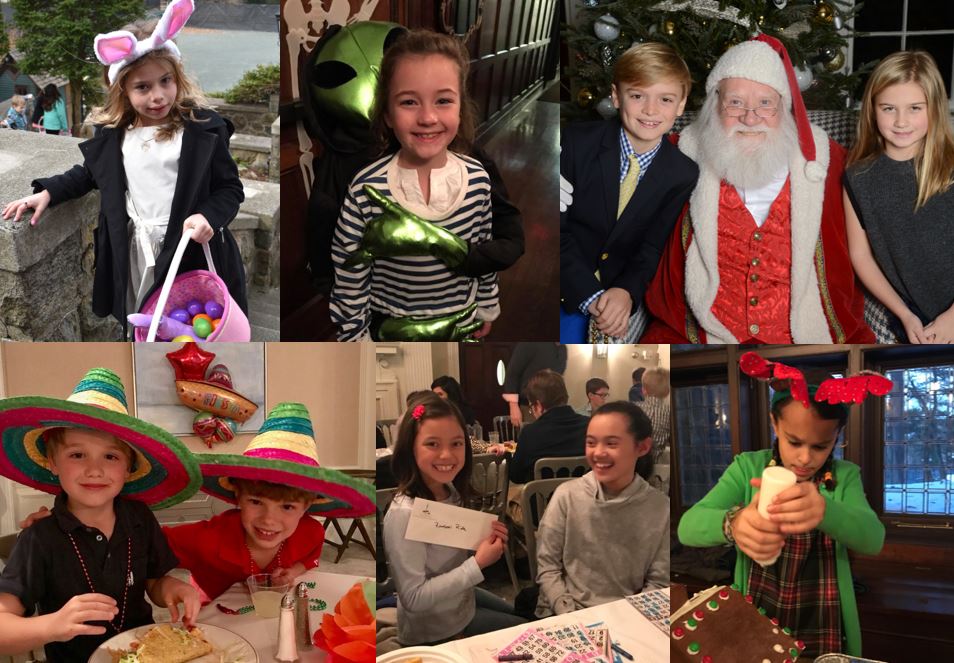 The Children's Activities Committee is energized and honored to serve our favorite constituents at BHC – our children! We have a fabulous committee who work thoughtfully to host fun and memorable experiences for all our families to share. We serve to strengthen BHC's basic mission principle to provide "…a family orientated sports club, which will be a general asset to the community and our neighbors." Also, "to operate our facilities and programs, in a manner, which will place Beacon Hill among the most desirable and prestigious family sports clubs in the state".
In addition to strong athletic programming and our award-winning Summer Camp, we offer social events for children and the entire family.
We kick off the summer festivities at the Pool Memorial Day Weekend with live music and a family DJ. Once school is out, we have our annual School's Out Bash with an inflatable obstacle course in the pool, DJ, ice cream truck & more. On select Friday nights, children and their parents enjoy Friday Float nights, another beloved Club tradition – floating and fun for the children while parents can relax with dinner and drinks.
In the Fall, we enjoy hosting a family Spooktacular to celebrate the spooky season.
Winter social activities and events are so fabulous and unique due to our outdoor facilities. Come for a skate under the lights with some pals on our ice rink. Send your teens to join friends for a paddle social with fun games and dinner down at the paddle hut while parents dine with friends in the Carriage House. Little ones decorate gingerbread houses and put in a good word with Santa Clause at BHC's holiday events, the best way to get in the spirit!
In the Spring BHC hosts a traditional Easter Egg Hunt. Celebrate this wonderful tradition with your family making by memories.
Please also consider BHC when planning to celebrate your graduations, christenings, birthdays, and special events! – BHC is a home away from home where your children can enjoy building friendships, and memories that will last a lifetime.