Event Spaces
The Bassett Room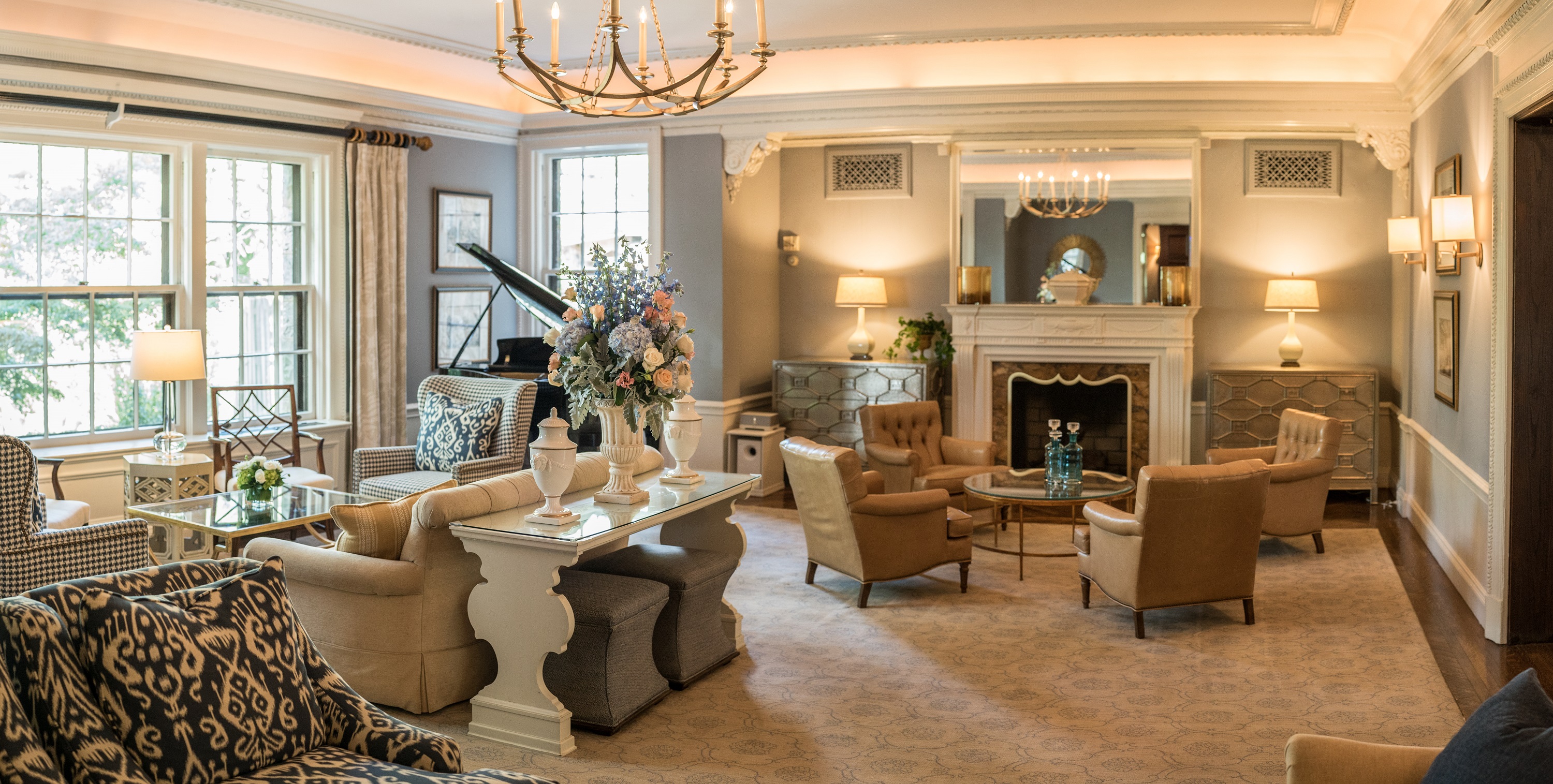 As soon as you enter the Main Clubhouse, your attention will immediately be drawn to the room that was formerly the Bassett family's living room, which features a wall of windows with a view of the pool, Carriage House, Paddle Hut and courts. Beautifully furnished, it becomes a cozy sitting area with fireplace during autumn and winter, and surrounds you in the lush greenery of the property during the spring and summer months. Adjacent to the bar, it is a perfect location for cocktail parties serving 20 to 50.
The Main Dining Room

This attractive room was once the center for entertaining at the Bassett home. The space boasts an ornate ceiling, 8 foot windows, and a leaded glass skylight, all of which create an inviting and elegant atmosphere. This open, airy space serves 60 to 75 people.
The Library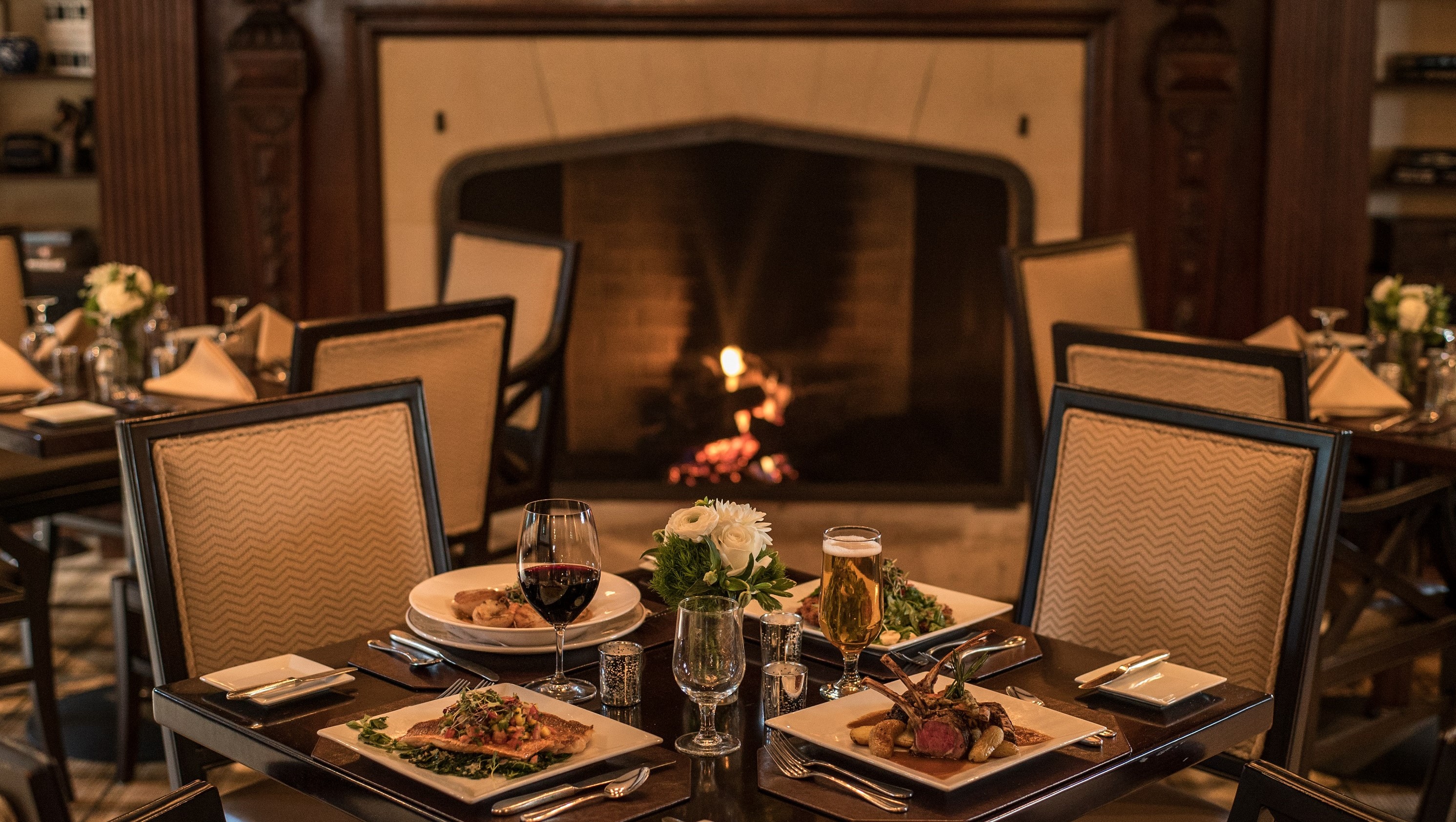 The Library is a favorite with our members. Shelves filled with books and an oversized fireplace create a warm and comfortable atmosphere for fine dining. The room serves 60 to 70 people.
The Tudor Room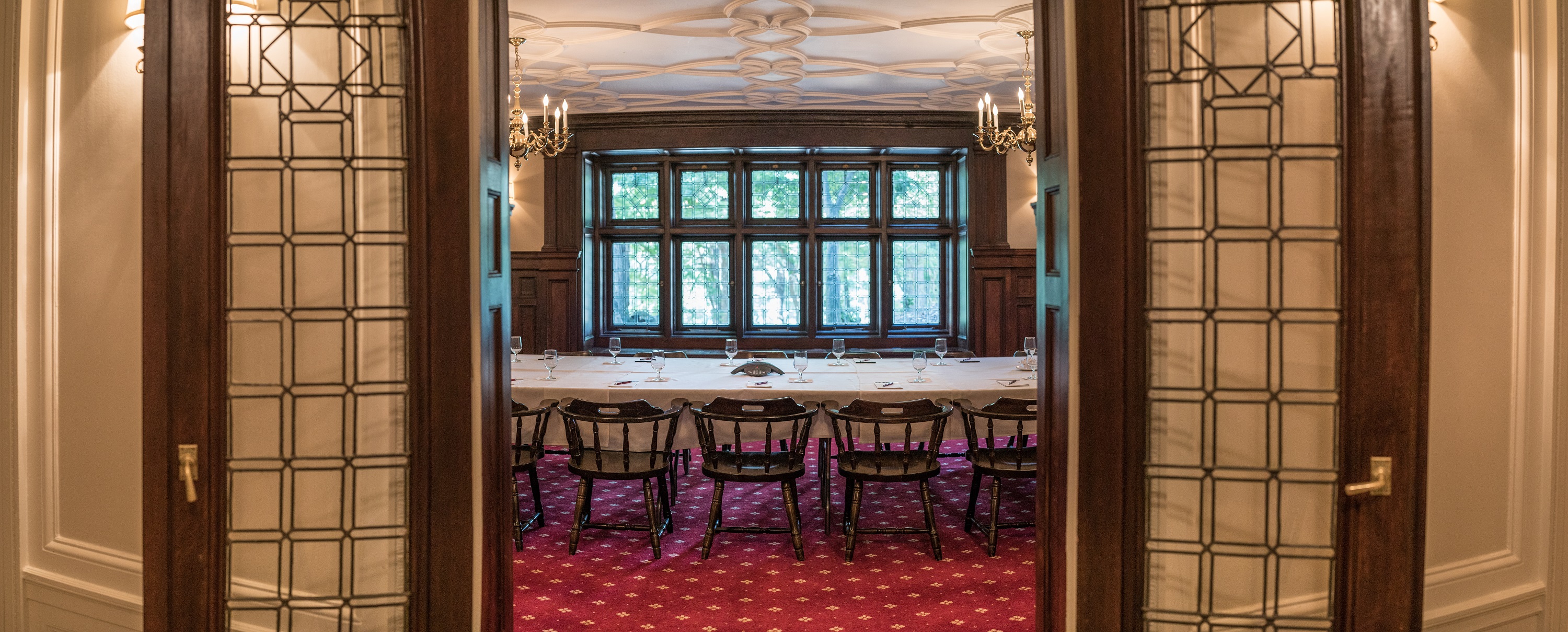 Featuring three impressive sets of double doors that welcome you into a unique and private room with English wood panelled walls, an ornate ceiling and a warm fireplace. This room serves up to 60 people.
The Garden Room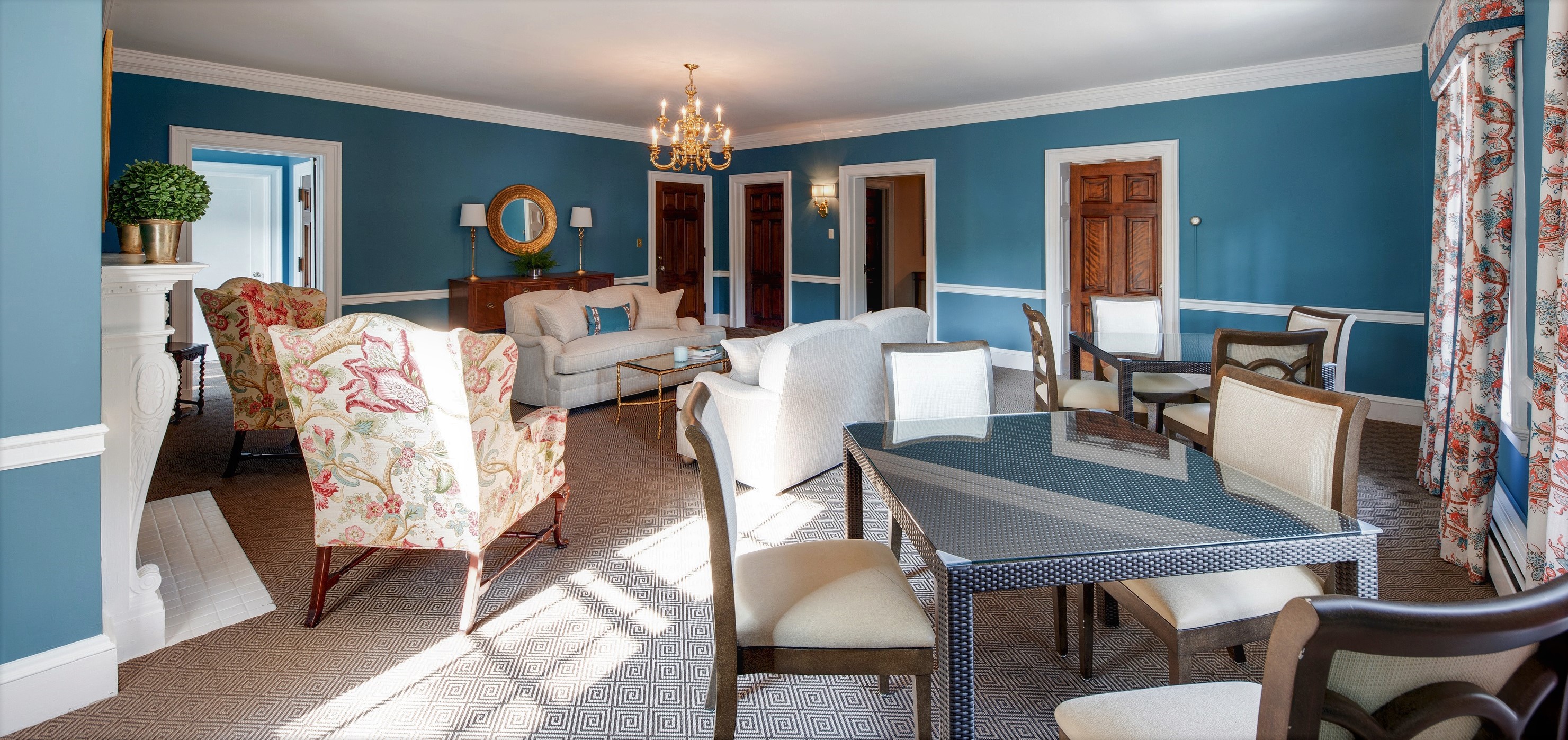 This second story room overlooking our championship tennis courts is modern yet elegant. The perfect space for a gathering of friends to play a game of cards, or host a book club with space for up to 40 people.
The Board Room

The Board Room provides the ideal setting for small business meetings and private parties with a conference table that sits up to 14 people. The room comes complete with wifi, a computer and printer, coffee machine and conference phone set.
The Terrace - Dining and Lounge

The outdoor Terrace overlooks our beautiful gardens, as well as the tennis and aquatic facilities. The Terrace dining venue is the most impressive outdoor dining destination in the area and features an outdoor cocktail lounge, pictured below. Heated during the cooler months, it is one of the most striking spaces on the property and accommodates 65 to 70 people.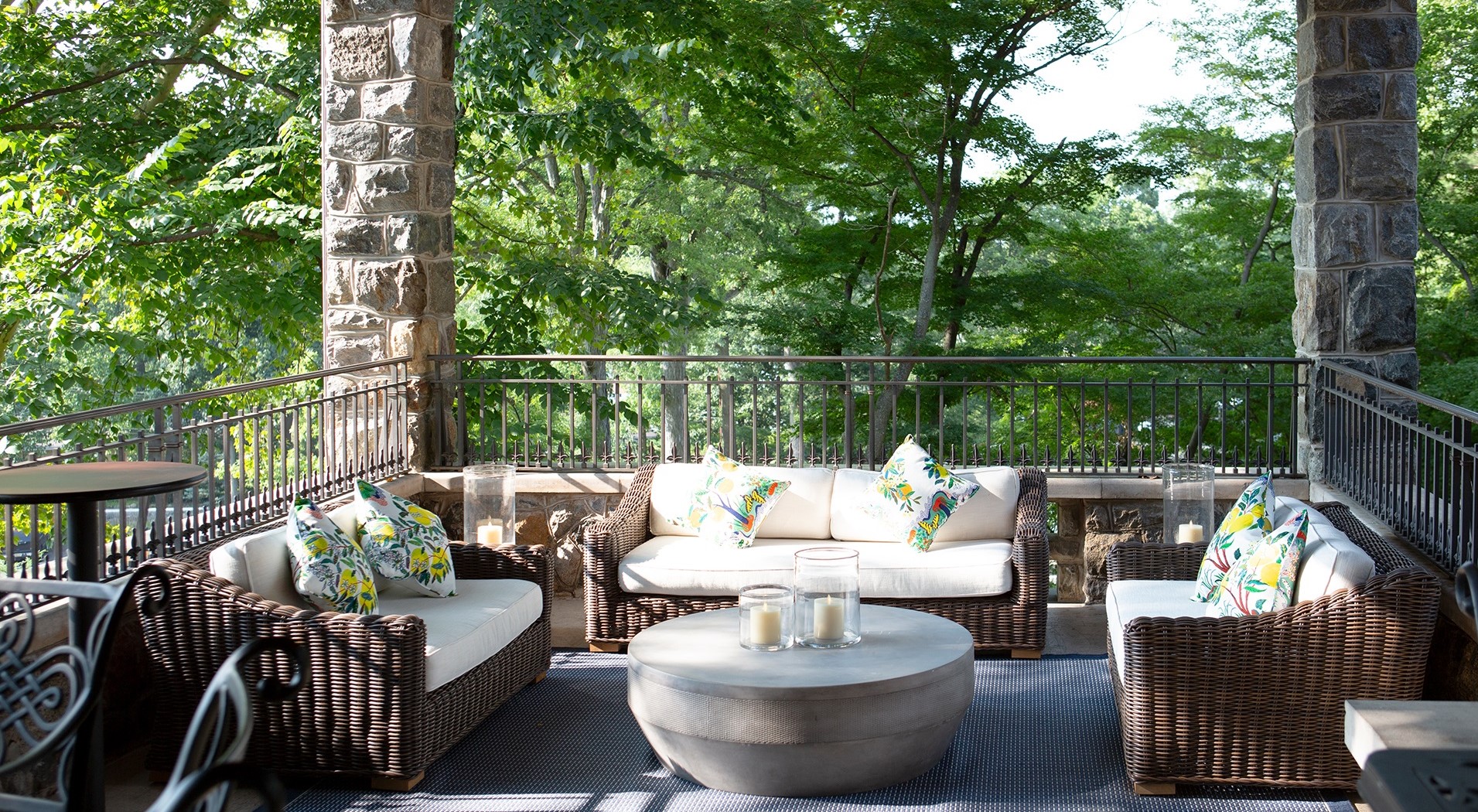 The Game Room

The third floor Game Room has a fireplace, television, two dart boards and a billiards pocket pool table, all under an historic vaulted ceiling, making this room ideal for sport-related events such as super bowl parties, NCAA Final Four parties. The space comfortably serves 10 to 24 people.