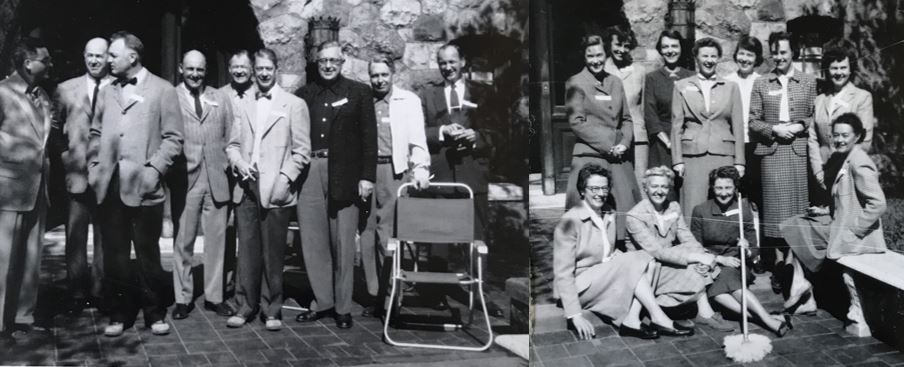 In 1910, the mansion that is now the center of Beacon Hill Club life was built as the home of prominent Summit residents, Carroll Phillips and Margaret Kinney Bassett, and their three children. "Their home, "Beacon Hill," at the summit of the Second Watchung Mountain, at Hobart's Gap, in the city of Summit, is one of the notable homes in the northern section of the State."[i]
In 1955, the beautiful Bassett property was rescued from developers by a group of local families, and transformed into a private neighborhood club where families and their friends could gather to dine, socialize, and stay active.
Today, Beacon Hill Club offers families a genuinely unique, year-round club experience. They can enjoy a meal with family and friends, play tennis, paddle or hockey, skate on our secluded open-air ice rink surrounded by ancient oaks and maples, or cool off with a dip in the pool. Members enjoy both indoor and outdoor dining in the Main Clubhouse, formerly the Bassett's home, and more casual dining at the Carriage House during skating season, and on the pool terrace in Summer.
[i] William Nelson's Biographical Cyclopedia of New Jersey (vol. 1), page 725